How Do Small-Sized Business Enterprises Approach IaaS?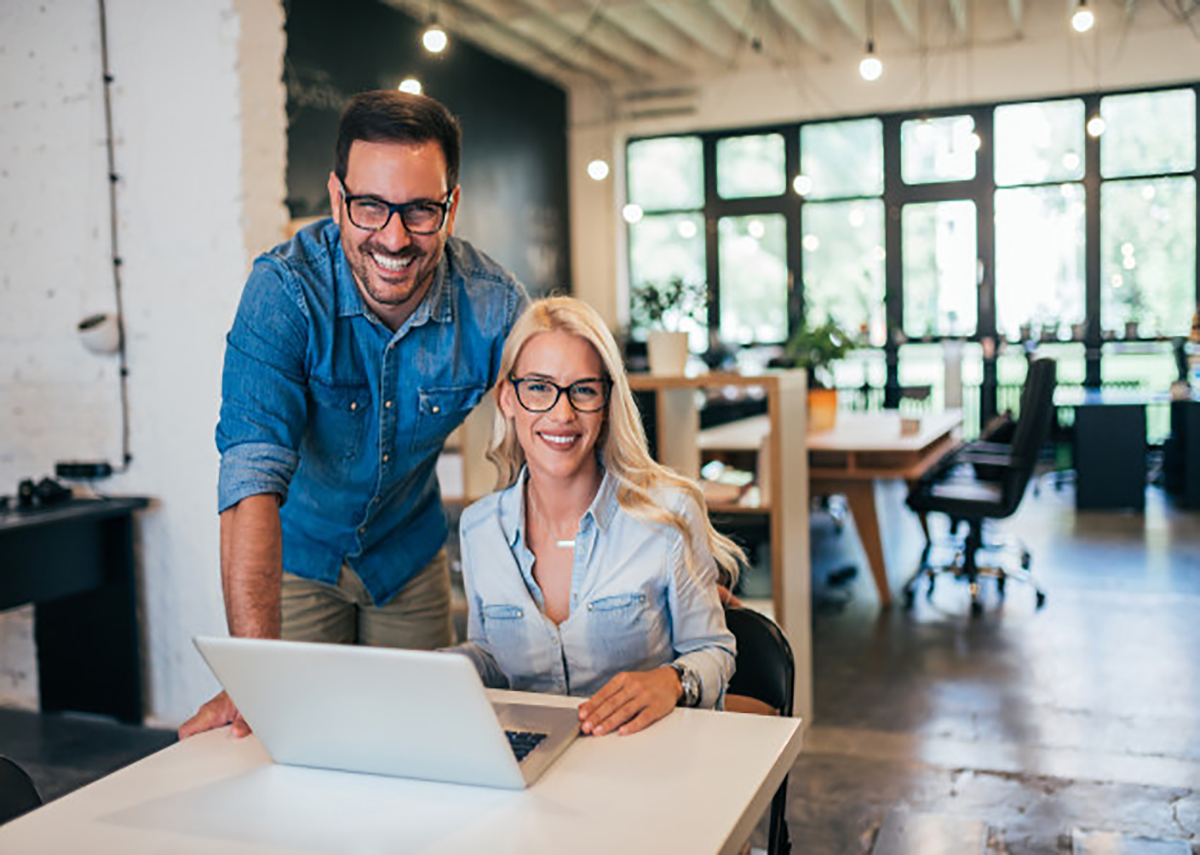 Vaccination for coronavirus is now available, so the pandemic is expected to go away soon. Nevertheless, it is not the right time to confidently reveal what businesses have learned from COVID-19. Anyhow, a key point to be remembered from it is as follows. Companies with sound digital abilities, or the capabilities of pivoting to digital fast, have benefitted.
That applies particularly to small and midsize businesses that had to be creative to discover quick, cost-effective, and flexible ways of adopting digital solutions. That practically means that a greater number of SMBs than before relies on subscription-based technologies, like IaaS and SaaS.
Infrastructure as a Service offers fresh opportunities for small and midsize businesses to increase capacity fast, tap into machine learning (ML), and do more. Here, we will take a look at how small and midsize businesses use IaaS, what challenges they encounter, and what they can anticipate when IaaS is more broadly adopted.
While IaaS Adoption Increases, Challenges Are Hindering Potential
As for several SMBs, the onset of the pandemic has resulted in a fast education about trends in cloud usage models and digital ecosystems. Those businesses have generally been eagerly adopting Software as a Service. With their comfort in using and the understanding of public cloud technology having increased now, several SMBs utilize IaaS to deal with their critical business aspects.
As per a recent survey report, small and midsize businesses rely on the cloud to satisfy a wide variety of requirements. Almost every SMB is utilizing IaaS for data storage and structured sets of data, whereas around 50% of SMBs utilize it for desktop virtualization, ML, and networking. Thus far, small and midsize businesses have been a bit less enthusiastic regarding IaaS for computing power. On the other hand, just one-third of those businesses utilize that piece of technology for their mobile services.
Although enthusiasm increases, the small and midsize business market for that piece of technology is pretty young even today, which poses some unique challenges. For instance, several SMBs do not have the required expertise and employees for managing IaaS. Small enterprises also find it difficult to discover all their essential solutions' providers. That means resellers are still unequipped to satisfy the demand of SMBs for IaaS. These businesses and resellers should educate one another and increase awareness about IaaS and this technology's mutual advantages.
That said, SMBs are clearly prepared to invest more in IaaS. As per a report, 8 in 10 small enterprises plan on increasing their IaaS investments in the next few years, whereas 20% of them intend to pay the same for it.
Resellers Are Overcoming Implementation-Related Hurdles
When making IaaS purchase choices, there are two main options for small and midsize businesses: working with one that resells or provides IaaS services. SMBs prefer working with resellers, although these are not universal. They do it mainly because resellers tend to offer a much more personalized experience, but there are more reasons for it. When you compare a provider and reseller, the latter will trump the former in terms of support, trust, flexibility, and understanding of business requirements. Anyhow, providers remain competitive with regard to their pricing options.
As a small and midsize business that seeks an IaaS solution, be ready to utilize different providers and resellers. Thus far, IaaS service resellers have prioritized offering the solutions from many different providers as one. That is to say, few of those resellers provide the so-called one-stop-store experience. With IaaS adoption growing among SMBs, and resellers noticing the advantage of having the capability to get more money from the business, that reality may change.
The Path Ahead
Small enterprises are investing over $60,000,000,000 in SaaS, which may increase by $30 billion in two years. When a greater number of small businesses rely on IaaS services, it is worth understanding the changing requirements and challenges of SMBs. Almost every SMB offers database and storage services with the cloud, but many of those businesses are yet to adopt digital solutions including IaaS services.
The pandemic has made all businesses address the ways of deploying digital services. Anyhow, there has been much pressure on SMBs in that regard. This is the right time to put the so-called digital-first business approach into practice. If you're are unclear as where to begin, remember that various expert resellers as well as providers are willing to help. Therefore, establish your priorities, think about some high-level business strategy, and begin to reach out.