Five 2020 Mobile Application Development Trends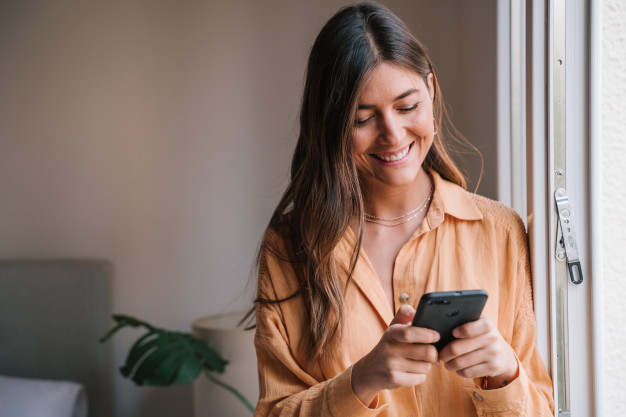 It has been more than 10 years since Apple introduced the first mobile applications to the App Store. Mobile applications remain sought-after even after all these years, and these are reshaping how businesses function. Existing data suggests that in two years, yearly application downloads will hit 258 billion, an increase of 45% from the corresponding figure five years ago. This figure is expected to increase down the road – the number of mobile users globally will be around 7 billion by next year.
Therefore, there is a demand for companies to keep thinking in new ways regarding app development to fulfill growing consumer demand. For app developers and businesses to make their mobile app development and innovation efforts successful, they should know the following.
The improvements in app development that are likely to be present for a long time; and,
The improvements that may have long-term effects when not implemented.
Here, we will look at trends with both potential challenges and chances for application development this year.
Voice-Based Personalization, Artificial Intelligence, And Machine Learning
Individuals using smartphones are seeking more personalized application experiences, which react to their unique requirements. The new apps will utilize artificial intelligence and voice-based technologies, enabling these to be easier to use and interactive than ever before. With the better intuitiveness and interactive features, the apps will bring a personalized user experience.
AI and a machine learning program enable an app to gain knowledge from the earlier activities and use patterns of a person, enabling it to automatically execute essential actions. For instance, when you will do online shopping, the application itself could guide you to your desired goods without you needing to look for these items.
Voice-enabled applications will enable similar convenience because technology keeps developing. It is impossible to do an entire conversation with virtual assistants, but these are turning more and more capable at comprehending context. Voice assistants enable utilizing natural language for customers to lessen or do away with manual effort, but these apps help do tasks more quickly.
Commercial 5G
The commercial launch of 5G will impact how individuals use applications, and it will make an internet data-intensive setting, which will enable developers to tap into new markets.
5G technology promises to make mobile connectivity stronger and smartphone experience better through lower latency and quicker data sharing than with present wireless networks. For an organization, this will allow automating more core business processes and delivering better apps to present, capture, and share important data.
Cloud-Based Applications
We have by now experienced the considerable effect of cloud technology on mobile application development. Developers have exploited the facility to store considerable data in the cloud, enabling them to create applications without the hassle of limited internal storage.
You are able to access and operate cloud applications. This means, to use some essential applications, you do not have to install these or think whether your device's internal storage will be enough for the program. With improved storage capability, cloud applications help to boost productivity and facilitate application development. Cloud-based mobile application development will be more popular in the upcoming months in 2020.
Low-Code And No-Code App Development
When progressive businesses keep seeing expectations from customers and workers move to more mobile and digital experiences, in turn, leaders pay attention to developing custom mobile application solutions. However, several businesses are finding that they occasionally do not have enough resources to plan and create a mobile app internally in an effective way. Low code and no-code mobile app development services are becoming more and more popular among businesses in the aforesaid situation.
For low-code app development, the internal staff does not need to have an in-depth understanding of coding. Better yet, no-code app development does away with the need to have any coding process knowledge. This makes an app development project that much less complex. It is pretty straightforward to tap into both low-code app development and no-code app development platforms. As a user, you can just select and move visual elements to put together an application. The platforms are not going to put conventional coding to an end. Instead, these will be better this year, particularly in a business setting where budget constrains make outsourced development virtually impossible.
Augmented Reality And Virtual Reality
Several big-name applications for gaming and retail sectors come with AR (augmented reality) and VR (virtual reality) capabilities. Implementing both in application design gives designers and developers a chance to make a more personalized and immersive UX (user experience).
With the launch of Apple ARkit and Google ARCore, Android and iOS users can anticipate seeing the arrival of a large number of both VR- and AR-based applications. This particular trend will be very beneficial in the education industry and the healthcare sector.
Developing Apps For The Foreseeable Future
Years after the first mobile application's launch, nobody could have expected apps to be the biggest cause for the way today's society works. Moving further into 2020, companies and developers clearly have to put more resources into developing the apps that are ahead of their time.
By singling out trends in technological advancements, user preferences and user actions, mobile application makers could adapt and bring valuable technology for users in their day-to-day life. By doing the above, they could also rest assured that app development will keep evolving in the coming years.