Main Security Challenges and Threats for The Internet of Things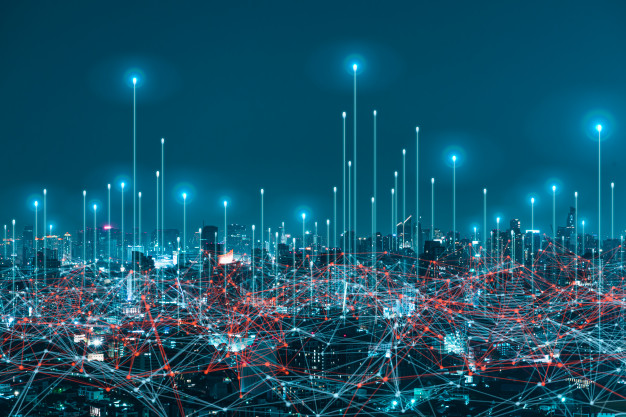 Cyberwar is the main threat we are expected to face in 2020. We have to be more worried about cyber warfare than the physical fights between nations. Cyber warfare is a threat to even economies and governments. There have been favorable and unfavorable consequences of the use of technology. With technological benefits, come never-seen-before type threats. For people to work in tune with technology and succeed, they should face and deal with the possible threats technology brings. Just ignoring these threats will not solve anything.
Now, let us take a look at five challenges and threats that the Internet of Things (IoT) device users face. Any internet-connected object is vulnerable. Some organizations know when they are hacked, whereas others do not even realize that someone unauthorized has accessed their enterprise network. This makes it clear that we are open to cyber threats at all times. Therefore, it's just a matter of who is at risk the least for cyberattacks.
Unless we encounter and tackle the malicious things in the cyberspace, we could not take measures to be safe from the threats. A stated objective is there behind every threat, whether it is on a site or the Internet of Things. People are responsible for the attacks or threats in all cases. The objective may vary by the target of the hacker, which is possibly the following.
Human beings use and operate on the Internet of Things (IoT) devices, so a hacker may wish to have unauthorized access to their information.
They may need to collect private information by secretly paying attention to the things going on in the Wi-Fi network connected IoT devices.
The Internet of Things devices operate on fewer resource capabilities and low power. So, the devices must not have complicated safety protocols. Therefore, it becomes easy for hackers to steal data from the IoT devices.
Vulnerability
IoT solution providers address this problem before working on the fundamental software. We have to know that there are potentially two forms of vulnerability: software and hardware. Detecting or penetrating hardware-level vulnerability tends to be difficult but repairing or overhauling the damage is trickier.
Software vulnerability indicates a backdoor in a badly written line of code or algorithm, which could give hackers access to it.
Exposure
The aforesaid devices are exposed to the risk of being attacked by cybercriminals. This is among the most basic problems that the Internet of Things sector faces today. Any device that is not protected or that is open to hacking will tempt somebody to perform discomforting things for you. IoT (Internet of Things) devices are usually made easily accessible, which means these are at risk of being attacked by anyone.
Therefore, a hacker could easily take control of the device, connect it to a different device that contains dangerous data or attempt to take out cryptographic secrets. They could modify the program codes or leverage the malicious devices they have full control over in place of the other normal devices.
Threats
A threat can be a natural one or human-generated one. All threats that emerge from natural calamities could bring about harm to the Internet of Things devices. In the event situations like flood, hurricane, earthquake, or fire occurs, we tend to backup the data, or make plan Bs to protect it. However, it is not possible to restore the devices with any form of damage.
Internet of Things devices have evolved over the years. There are IoT devices resistant to water. It will take much time for IoT service providers to develop devices that can withstand fire or the shattering impact of an earthquake.
People perform many things possible to reduce any human threat or malicious attack against the Internet of Things devices. Human attacks against the devices are further identifiable in the following.
Cyber reconnaissance: In cyber reconnaissance, a hacker leverages cracking methods and malicious programs to spy on someone for access to confidential data or sabotaging the present systems.
Brute-Force Attack: Hackers try to find a user's passwords through an automated program, which tries up to the time the correct credentials allows the access.
Tracking or stalking: It is possible to track or trace all moves of someone through the unique identifier of their Internet of Things device. This inadvertently reveals the exact location of the user when he or she wishes to stay unidentified.
Controlled Attacks: Some examples are the attacks through malware and denial of service. In the event these attacks arise, hackers create a virus programmed to work in a particular way to sabotage the host device. Today's intruders have what it takes to launch cyberattacks globally, so software developers and programmers should be alert when they work on present IoT devices.
Final Thoughts
A way to defend against antisocial elements is to be aware of these elements, rather than being afraid of them. Internet of Things services and solutions has shown their endurance, by being solid against cyber threats over the years.